With the worlds of fitness continuing to grow, there are a million and one new faces, platforms and places to train. The possibilities can be pretty overwhelming at times, particularly if you're new to working out. Do you go to a gym? Go to classes? Employ a Personal trainer? Purchase online training or follow free YouTube workouts?! So many options, how do you know whether or not you're getting your moneys worth. Now I can't directly speak for everything else, but with personal training I would always ask one question about the trainer… Are they coaching or simply instructing?
Coaching vs Instructing
Whilst you may view these as one and the same, there is a difference. Firstly, this isn't a post bashing instructors, I just think it's a difference that is important to note! Most people can instruct, if you have a decent understanding of what a movement is "meant" to look like, you can probably list off things to aim for. For example, instructing a squat may look a little like this:
Feet shoulder width apart
Weight evenly in the foot
push your hips back and sit down (like you would on a chair)
Once down low enough, drive back up to standing
This process is great, assuming everything goes to plan. Think of it as an Ikea flat pack – step by step for the perfect product! Now ask yourself, how often do those flat packs go perfectly to plan?! Now an instructor may have a few different cues to try and they may be able to say "knees out" multiple times, but what happens when it still doesn't work?
I believe this is where the difference between instructing and coaching begins. When a problem occurs and a movement cannot be performed as the technical model suggests, what happens next. A coach will go further than simply repeating or changing cues. If these instructions aren't working then they will work to discover what does. This may be stopping and breaking down the movement with the client, it may be using hands on approach to manipulate them into the correct position, it may mean adapting the movement or using different equipment or aids to achieve the same goal in a different way. Coaches don't just give you an instruction booklet then count your reps.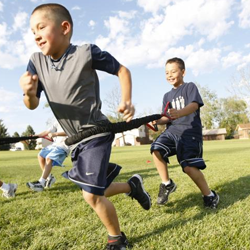 Coaching Goes Further
Personally and within NK Fitness, we believe that coaching goes that step further. It goes beyond the hour we spend with our clients on any particular day. If someone can't complete an exercise, or they get really tired really quickly, it may not simply be something to do with the session. With so many other things going on in life, it could be any number of things. Coaches will consider how much stress, training, sleep and other factors the client is dealing with. Changing a session based on what is in front of you and still getting a similar result is coaching.
Interested in Personal Training?
If you're interesting in touch with one of our Expert Personal Training in Surrey, then please get in touch. We offer services tailored to you and will help coach you to your goal. We're not going to simply list off exercises and count your reps. Yes this is part of a Personal Training Session, but we like to think our coaching goes that step further.