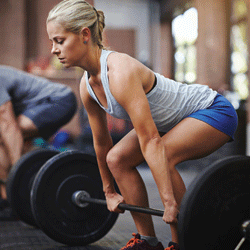 As a Mobile Personal Trainer in Richmond, I often pass people training in parks and find myself thinking "I wonder why they are training" or "What are they training for?" At first these may seem like easy or obvious questions. However, how many of us actually know the main reason, or purpose of our training? On reflection, I can honestly tell you, that there have been many periods of my fitness adventure where I didn't really have a 'why'.
More recently I sat down with Lead Personal Trainers Nathan Kelly and David Thomas and set myself some specific targets. As a result, I  have more motivation and commitment to training, plus a clear path and measurable results. Training may be your chance to escape and spend some quality time on yourself, but without direction or a 'why' it can quickly become a boring and a chore.
How to stop your training going stale?
It's simple, answer the questions, give your self a 'why?'. The answer may be extremely specific or extremely broad. Are you training for a sport? An event? To lose weight? or simply to install healthy habits into your lifestyle? It doesn't really matter what the answer is. The important thing is you have found your 'why'. If you are struggling to come up with anything, talk to people! Your golden nugget may just be in the mind of your training partners, coaches,  friends and family.
Once you have this and know where you are and where you want to be, you can set out a plan to get you there. This plan may change along the way but again, it doesn't matter. Keep asking yourself that all important question of 'why?'
Give it a go, the answer may surprise you!